It's here. Finally. Microsoft is now offering Office Mobile for iPhone. This is huge news for Microsoft Office, huge news for the iPhone, and a game changer for productivity on the go.
Starting today, Office Mobile for iPhone is available in the Apple App Store, and it's free for Office 365 subscribers. (Office 365 Home Premium subscribers pay $10 per month or $100 per year for five installations, and Office 365 small-business users pay per seat.) With this one move, Microsoft expands its reach from a mere 1.2 percent of mobile users who use Windows Phone, to the nearly 60 percent who rely on iOS.
Using Office as a carrot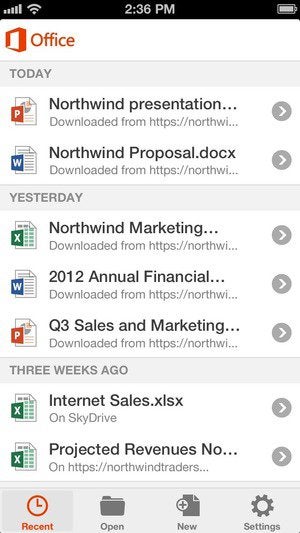 I've been screaming from the mountaintop for years that Microsoft should make Office available on other platforms and devices. Until now, Microsoft's apparent strategy has been to use Microsoft Office as bait to lure customers to its Windows Phones and Windows tablets, but that tactic has failed.
Instead of driving demand for Microsoft's mobile devices, it just forced users to find compatible alternatives—Documents to Go, QuickOffice, and Apple's iWork apps— for the devices they do want to use.
To read this article in full or to leave a comment, please click here
Source: http://www.pcworld.com/article/2041994/microsoft-office-for-iphone-is-finally-here-and-it-changes-everything.html#tk.rss_all