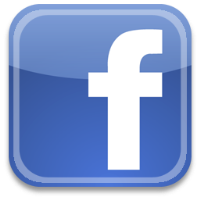 A couple days ago, I fired up my Web browser to discover that my Facebook "favicon" (the little icon that appears on the favorites toolbar right below the address bar) had changed.
In place of that familiar little blue "f," I was looking at some grayish approximation of a sailboat sail. I'm not sure how it happened or why, but fortunately all my other favicons looked fine.
Needless to say, I wanted to restore the Facebook icon to normal. But how? I tried right-clicking the icon in search of some related setting, finding Edit the only likely choice. Nope, nothing helpful there.
Then I took to the Web, searching for articles on fixing broken favicons in Google Chrome, but found surprisingly little info on the subject. Apparently I could wipe the entire favicons database and then restart Chrome, but that seemed a little extreme—and I'd have to revisit every bookmarked site to get its favicon to reload.
To read this article in full or to leave a comment, please click here
Source: http://www.pcworld.com/article/2043625/how-to-fix-a-broken-favicon.html#tk.rss_all